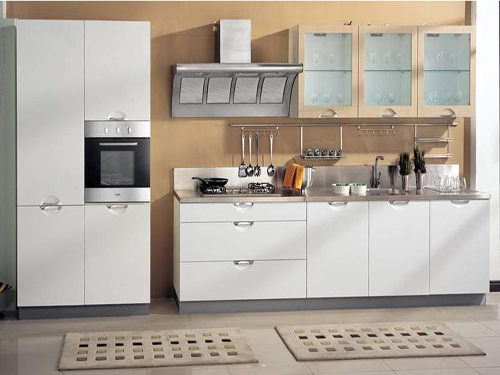 Since China's reform and opening up, the economic development has been obvious to all, and it can be called a miracle. The cabinet companies have also achieved a great leap forward in the past two decades. The cabinet industry wants to achieve a leap from an economic miracle to a brand miracle. The successful experience of foreign brands can help build the brand of domestic companies.

International brand success experience provides mature model

France is the hometown of the brand. Louis Vuitton, Prada, Gucci, Chanel, Valentino, Versace, Dior are all well-known brands in the world. "France has created a brand miracle, and China has created an economic miracle. Chinese companies are miraculous from the economic miracle to the brand, brand building is to ensure that the company's long-term development of the fundamental driving force." Industry sources said. The French brand is the intangible cultural force of the competition in the cabinet market

Cabinet industry should leapfrog from economic miracle to brand miracle

Cabinet industry should leapfrog from economic miracle to brand miracle

According to industry sources, "improving corporate reputation can strengthen the competitiveness of enterprises, and can form an invisible and lasting driving force for the development of enterprises. In fact, the cabinet company brand will greatly benefit the improvement of corporate reputation and competitiveness. It's not the input of human, material, and financial resources, but the brand's intangible cultural power." Now the brand has already completed the transformation from functional to social, and the social significance of brand consumption has become increasingly prominent, not just that of consumers. Functional attributes.

Cabinet companies to integrate products into a competitive market

Many domestic cabinet companies actively introduce foreign equipment and raw materials, or cooperate with a foreign brand. This is just a gold plating process, and it does not help the brand building of the company. "Cabinet companies do a good job of brand building, the most important thing is to take root, so that their products into the local economic and cultural development. This can make a virtuous circle of enterprise development, brand building will naturally be a matter of course."

Cabinet products and spiritual culture need to be consistent

Of course, the construction of cabinet brand should be based on good faith, product quality and product characteristics as the core, in order to cultivate consumer credibility recognition, the company's products have market share and economic benefits. Brand building includes brand positioning, brand planning, brand image, and brand expansion. The cabinet products and spiritual culture must be the same, and well-known brands often tell the same story. Therefore, the brand is not how the society determines the position of the company, but the cabinet companies themselves do things from the inside and take on more social responsibilities. The success of the brand in the global scope can provide a mature model for the brand building of Chinese cabinet companies.
Peeled Or Turned Steel Bar is produced by peeling or turning from hot rolled steel bar. Our advantages and more services of Cold Drawn Steel Round Bar includes:
1) Wide range of diameters from 20mm to 150mm
2) Customized Length from 100mm to 12000mm
3) Good surface roughness: 0.4um to 1.6um
4) Good straightness: 0.5mm/m to 2mm/m
5) Good roundness: 80% of diameter tolerance
6) Diameter tolerance: -0.02mm to -0.1mm / h9, h10, h11
7) Matched further processing: Grinding, polishing, straightening
8) Anti-rusty package
9) Full sets of testing equipment: Surface, Dimenstion. Mechanical properties testing
10) Fast delivery time
Peeled Or Turned Steel Bar
Bright Bar,Turned Steel Bar,Peeled Steel Bar,Peeled Or Turned Steel Bar
SHANDONG LE REN SPECIAL STEEL CO., LTD. , https://www.lerenspecialsteel.com