Due to the serious water pollution, many families choose to install a water purifier. If you decide to install a water purifier at home, you are reminded that you need to do your homework in advance, including how to install a home water purifier and precautions for water purifier installation. Be aware of some to avoid future use due to installation issues.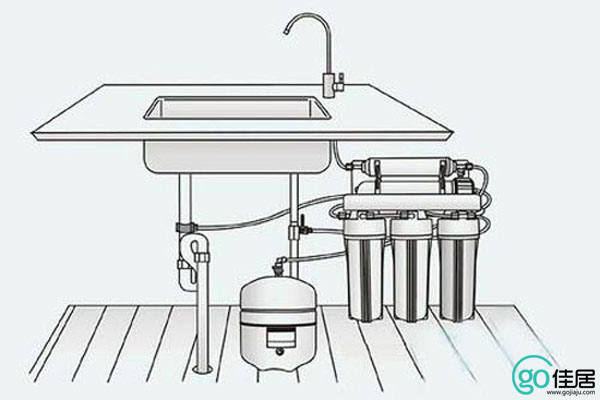 Water purifier installation method
1. Drill and fix the hole in a fixed position. Holes can't have cracks or gaps or burrs.
2, connect the water pipe. Close the main valve first and then connect it. The interface should be sealed.
3, connect the sewage outlet. If the sewage pipe is directly put into the sewage pipe, a ball valve shall be installed at the end of the sewage pipe to open the sewage from time to time; it may also be connected with the original tap and cannot leak water.
4, connect the outlet and the faucet. The flow rate is greater than 1000 liters, and 4 in-line and universal taps can be used; the flow rate is less than 1000 liters, and 4 change 2 connectors can be used to connect with the outlet or 2 minutes white PE pipe and 2 taps.
5, install the tap. The faucet is mounted on a sink. The sink can be opened with an opener, the faucet is fixed on the wall, and the faucet can be used to wall the faucet. The fixing part should be tightened.
6. Open the total water inlet ball valve and conduct debugging. Observe whether there is water leakage for at least 2 hours, or put a dry towel to check for water seepage.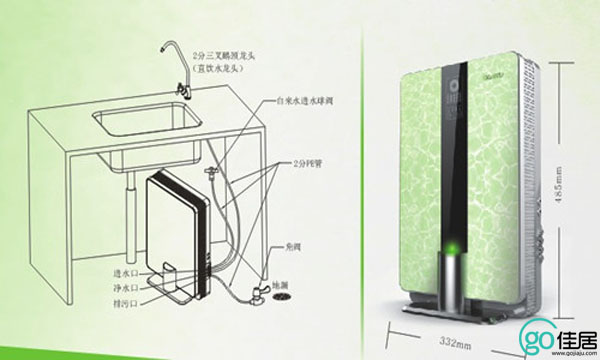 Water Purifier Installation Notes
1 need to determine the water source before installation, test water pressure
Need to know in advance whether it is tap water, reservoir water or lake water. The water quality is hard or soft. In addition, it is necessary to measure the water pressure, increase the pressure, etc. according to the pressure conditions.
2. Pay attention to convergence during installation
Net taps need to be well connected and fixed in place to avoid loosening of the clean tap.
3. Is the water purifier complicated to install?
After installation, it is necessary to carefully check the sealing performance of each joint. If there is any leakage, you need to repair it as soon as possible, and Ouyifeng Furniture prompts you to follow the instructions on the instructions.
4. First use needs to be flushed
For the first use, flush the tap water until the clear water flows out. Turn off the dirty water faucet, open the clean water tap, and wait a few minutes for normal use.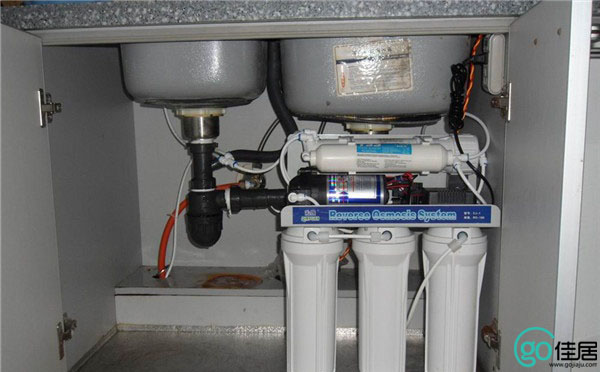 Kitchen water purifier installation method
1, according to the different family water pipe structure, can be selected in the kitchen where a removable pipe (usually select the pipe and faucet hose connection), turn off the main pipe inlet valve, disconnect the pipe and the faucet hose connection hose.
2. Select the location After installing the water purifier, use a hose to connect the outlet pipe end of the tap water to the inlet of the water purifier.
3. Connect the water outlet of the water purifier to the original faucet with a hose. (You can also add a three-way pipe to the water purification device after the water purification outlet. Use the net moisture for several groups. For example, : Separate clean water can be used by one or several water dispensers.) All the installation ports must be wrapped with raw material sealing tape to ensure safety.
The above is the introduction of commonly used water purifier installation methods and precautions . I hope to help friends who have this need! For more information, please continue to focus on the GO Home Information Channel.
related articles
Unqualified water purifier filter filter off
Aluminum Drawn Profile Y Tube
Aluminum Drawn tubing is a magnesium and silicon alloyed aluminum product that is the preferred alloy when welding or brazing is required. Machining characteristics are good and has excellent appearance after anodizing.YF provides A7000series, A6000 series, A5000 series, A3000 series, A2000 series aluminum alloy drawn profile Y tubes.
1.Application: For printer and copier machine
2.Dimension: Customized dimension, OEM & ODM
3.Material: A6063, A6061, A3003 and other series alu alloy
4.Suface treatment: Anodizing, polishing, turning ,power coating, mill finish etc
5.Equipment: CNC ,extruding machine, cold drawn machine, heating oven, straightening machine, cutting machine
OD

OD Tolerance

ID

Tolerance

Roundness

Straightness

Circular

run-out

φ16-20

±0.02

±0.02

0.01↓

0.015↓

0.05↓

φ20-30

±0.02

±0.02

0.01↓

0.015↓

0.05↓

φ30-50

±0.05

±0.05

0.02↓

0.020↓

0.08↓

φ50-80

±0.15

±0.10

0.05↓

0.025↓

0.10↓
6. STANDARD PACKING:Wooden case/carton
7. Trade Terms
1) Payment: 30% T/T in advance, 70% balance pay before delivery. L/C at sight.
2) Delivery time: 20 days after deposit receiverd. If opening mould, plus 7-10 days.
3) Trade Term can be chosen depending on your requirements.
4) FOB Port: Shanghai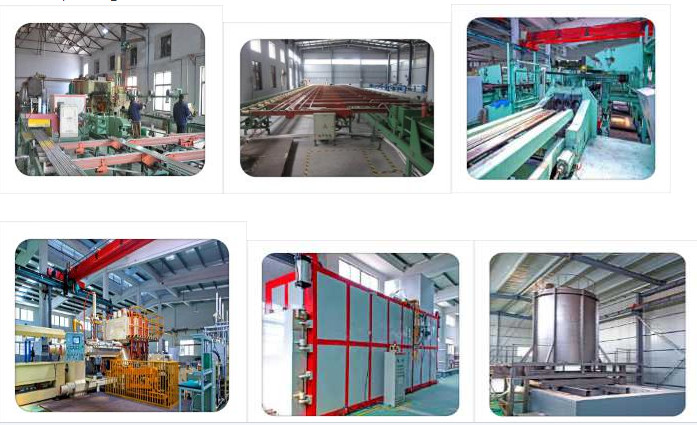 Drawn Profile Y Tube
Drawn Profile Y Tube,Extrusion Drawn Y Tube,Cold Drawn Y Tube,Profile Tube
Changzhou YiFei Machinery Co., Ltd. , https://www.yifeialu.com